The canary Carlos Vega has won an exciting edition of the Spanish Pitch & Putt Championship, the fifteenth, which has been held in the course of Las Palmeras Golf (Las Palmas de Gran Canaria), an emblematic setting of this golf specialty in Spain. The participation of 108 players, a limit established by the regulations, has given great color to a tournament that has everything to be even more greater on the future.
First time winner that has resulted after three rounds of intense game. Carlos Vega, a player with ample baggage in the Spanish Pitch & Putt, has won with a final round of 52 strokes, more discreet than the 49 of his intermediate round but better than the 53 of its premiere. With 154 strokes to the total has reduced in one the record of the Spaniard Raúl Toca, one of the players to beat.
Raul Toca uncovered the best round of the day, 48 strokes; magnificent, yes, but insufficient to finish alleviating the effects of the 59 with which he said goodbye on Saturday of the insular course. Both he and Jaime Herrera – fourth at four strokes behind the leader – have once again highlighted that the Cantabrian Pitch & Putt is on the rise.
It is worth mentioning that the course of Las Palmeras Golf, one of the most active in the organization of official P&P competitions in Spain, has show off the quality of its greens, very fast and with complicated lines.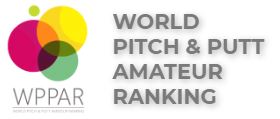 Raul Toca cemented his leadership in WPPAR, with Jaime Herrera Garcia rising two places in the table, now occupying the 2nd place in the World Ranking.
Another thirteen new Spanish players entered WPPAR, thus enjoying the E category of this National Championship.