This I Puntuable Nacional de Pitch & Putt 2019 has been held at the Real Club de Golf de Oyambre, a club steeped in the history of the oldest and most traditional of Spain, when practicing golf at the beginning of the nineteenth century King Alfonso XIII.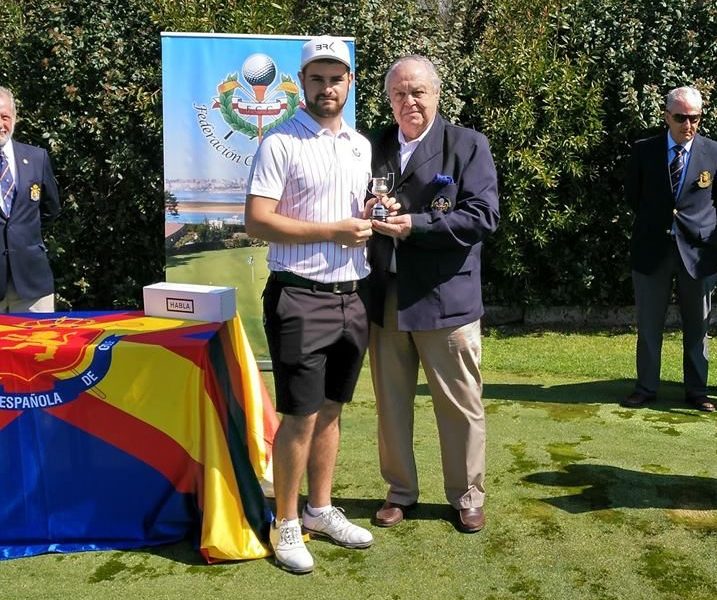 This young player leads the Ranking of P&P of the RFEG and has also been winner of the IPPA´s World Pairs P&P Championship held in 2018 in Las Palmeras Golf. We was player of the National team that faced Portugal to beginning of the month. The participation of this "Puntuable" tournament has been a success, more than 30 players were on the waiting list, the handicap cut of the participating players was 11,2
Raúl Toca has outscored Felipe Gómez in two strokes that made 58 on the last round. Sergio Alonso has completed the Top 3 with four more strokes than the winner. The three players mentioned were the only ones who finished under par in Oyambre.
The fourth place was shared by César Fernández de Caleya, José María Ortiz de Pinedo and Jaime Herrera, all of them with the par of the course and six more strokes than Raúl Toca.
More information about this Tournament here
This tournament, in addition to being valid for the Spanish P&P Ranking, is valid for the WPPAR – World P&P Amateur Ranking. With this win, Raul Toca has sum more 25,5000 points, giving him the total of 337,5000 and the 1st place on the World P&P Ranking table.

Follow the World P&P Ranking in https://wppar.ippa.cloud
The next appointments for this World Ranking will be the Internacional Senior de España P&P 2019, to be held in Tenerife (Golf los Palos) on the 13th and 14th of April, the II Puntuable Nacional de Pitch & Putt 2019, to be held in Valladolid (Sotoverde Golf) on the 27th and 28th April and the Campeonato de España Masculino Absoluto 2019, in Las Palmas de Gran Canaria (Las Palmeras Golf) on 11th and 12th May.